Please, tell me there is hope! Tell me there is a rehab center somewhere where I could cure my irrational love for Santa's, snowmen and all christmassy sceneries! Please, someone help MEEEEEEEEEEEEEEEE !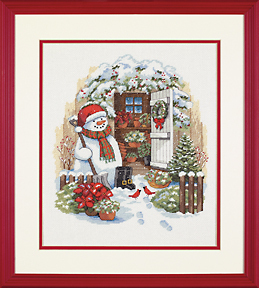 Those are from the new Dimensions christmas collection. Click to see more! I'm hoping to buy both (not reasonable right now but you can't fight love, right?
)Well, maybe I should finish BOoo! first? (no, I swear: it's not finished !!! I'm still working on the shading but didn't want to bother you with a picture that will look the same for you
I know! I'm taking very good care of you ladies !!!
)