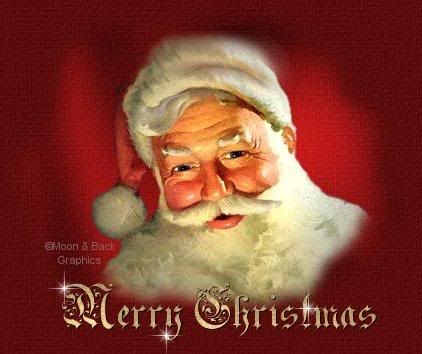 Let's start with the
new google image
(if you click on the link, you will see all the images.):
Those are the three gifts from last year that we found during the move: two are for Emma and I think I know what they are BUT there is one for Chuy and I have absolutely NO idea what it can be ... Probably a DVD ??? We still haven"t found the wig. I thought it could be at my mom's house but she said she doesn't have anything ... If I got it before the move, I could have possibly put it in a box or hidden it extremely well. Thanks Barabara for letting me know I'm not the only one to who it happens
Santa is in Perth, Australia right now. You can check him
here
!!! Marita is getting close to your home !!!
He moved already and is in the Settlement in the Christmas island (what a smart guy: he decided to stop in an exotic island named Christmas
)
I love this image: Oops !!!
Wishing you a beautiful, wonderful, amazing Christmas with your family. May Santa be kind with you !!!